Students Are Walking Into Life Unprepared. Project-Based Education is Here to Change That.
Have you ever found yourself unprepared?
It happens more often than I'd like to admit. I try to pack light and sometimes I pack too light, leaving me unprepared and unequipped for the adventure I've embarked on.
Sadly, our generation goes into years of debt with the intent of preparing for life. But they end up wasting a lot of time and money because they come out unprepared. This meme seems to sum up the inconvenient and painful truth:
That's right. The real world rarely works in number grades, APA formatted papers, or multiple choice exams. It's usually just not that organized. When students graduate and start jobs, they will be faced with tasks that require adaptability, an ability to work with others, and an ability to problem-solve on the go.
That's the heart of project-based education. That's what Unbound is all about: preparing students for impact in their real-world communities by teaching them through real life, with real communities.
Creating Case Studies
Unbound students create their own case studies. Whether it's building a business or building a canoe, Unbound's Ascend program offers students a chance to actually build something! We believe that doing is one of the best forms of learning. Failure isn't fatal or final but actually leads to learning when it's examined the right way.
The future of education in your inbox.
Get productivity tips, commentary, and Unbound updates sent to you!
Of course, there's a classroom element here too. Students still take online college courses that require exams and papers. But these are presented in the context of leadership training and real-life projects that challenge students to apply what they learn. Regardless of a student's learning style, application is the final frontier of learning.
Unbound utilizes project-based education by challenging students to work on their own chosen project during their enrollment in the Ascend program. The emphasis is placed on developing soft skills and practical aptitude that will prepare a student for real-world impact. Academics are important but the application of what we learn is what life is actually made of.
Furthermore, these students work together. Each student has his or her own project to invest in. But they learn as a community and offer support to each other.
Benefits Beyond
Project-based learning doesn't just encourage real, long-term learning and community. There are other benefits:
A Resume Head Start
Students who use real projects to learn will get a head start on building their resumes. At the dawn of a student's career, they don't have the advantage of experience with well-established companies. Their resumes are going to naturally be less robust.
The beautiful thing about the project-based learning model is that students can practice and demonstrate their skills in the real world before being employed. They can then point to these experiences in their resume and during job interviews, gaining an advantage over peers that don't have the experience.
Funding College Classes
While not always the case, there's a chance that a student may start a project that actually draws in some extra income that they can reinvest in their education. In fact, a student utilizing project-based learning may find that she's learned so much while doing this project that she wants to invest in it full-time. Small businesses have to start somewhere and sometimes the no-pressure context of project-based education provides the right spark for entrepreneurship.
Don't Go Unprepared
Let's face it. Traditional secular college isn't doing a good job at preparing students for real-world impact. Students are prepared for the classroom but not the real world. They are graduating with academic achievements while lacking the soft skills that life is built on: community building, adaptable problem solving, personal initiative, and time management.
Walking into something unprepared is a vulnerable feeling. Of all things, adulthood, and life in general, is a scary thing to be unprepared for. Project-based education is a model that works to prepare students for real life so that they can walk into adulthood with confidence.

Ascend uses the project-based learning model to prepare Christian students for lives of impact. Apply today.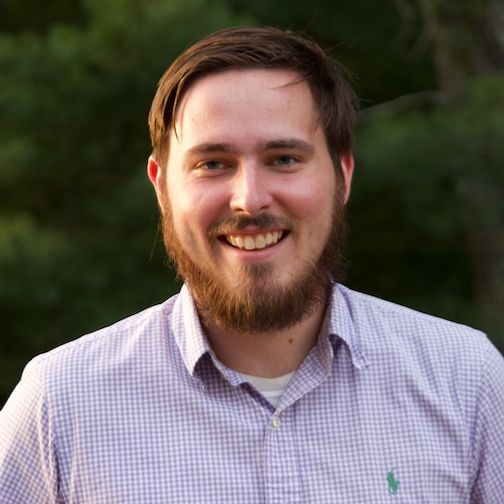 Jace Bower is a Copywriter for Unbound. An Unbound alumnus, he has experienced firsthand the powerful advantages of doing college differently and participating in an intentional community. Jace graduated with his bachelor's degree in History in 2016 and has worked in restaurant management and marketing since then. He also served on the Unbound Student Cabinet in 2019.
The author of two books and a semi-regular blogger, Jace can often be found doing something with words. When he's not, chances are he's reading about theology, listening to music, or playing pool or tennis with his wife Shannon in their Virginia home.