JONATHAN BRUSH is the President and CEO of Unbound, a homeschool graduate, and a homeschool dad of six. He worked for nine years as a Director of Admissions for a private, liberal arts college, and then spent over ten years working in non-traditional higher education.
Jonathan loves Unbound and Unbound students and dreams every single day about new ways to connect them to each other. He gets to work with the world's best team and the most amazing student body in the history of the world (which is just as awesome as it sounds), and field questions about Rule 4 violations (ask an Unbound student to explain). Jonathan and his family make their home in the Shenandoah Valley of Virginia.
MEGAN WEBER is the COO of Unbound. She is a 2014 Unbound graduate who fell in love with her college experience as she earned her BSBA. She enjoys being the 'get it done' force behind new ideas and loves interacting with students online and in person. When she's not planning events, creating spreadsheets, or keeping the Unbound team on track, she can usually be found spending time with friends, mastering a new skill, or booking a flight for her next adventure.
BEN BILLUPS is the CMO and CIO of Unbound. After graduating in 2016 from the Unbound program with a degree in Economics, Ben served as a public policy analyst for the Texas Legislature, the Student Communications Director for Unbound, and, most recently, as the Marketing Manager for a landmark statewide news organization in Texas.
Ben is an obsessive learner, a native Texan, an award-winning filmmaker, and an active competitor in Brazilian Jiu Jitsu.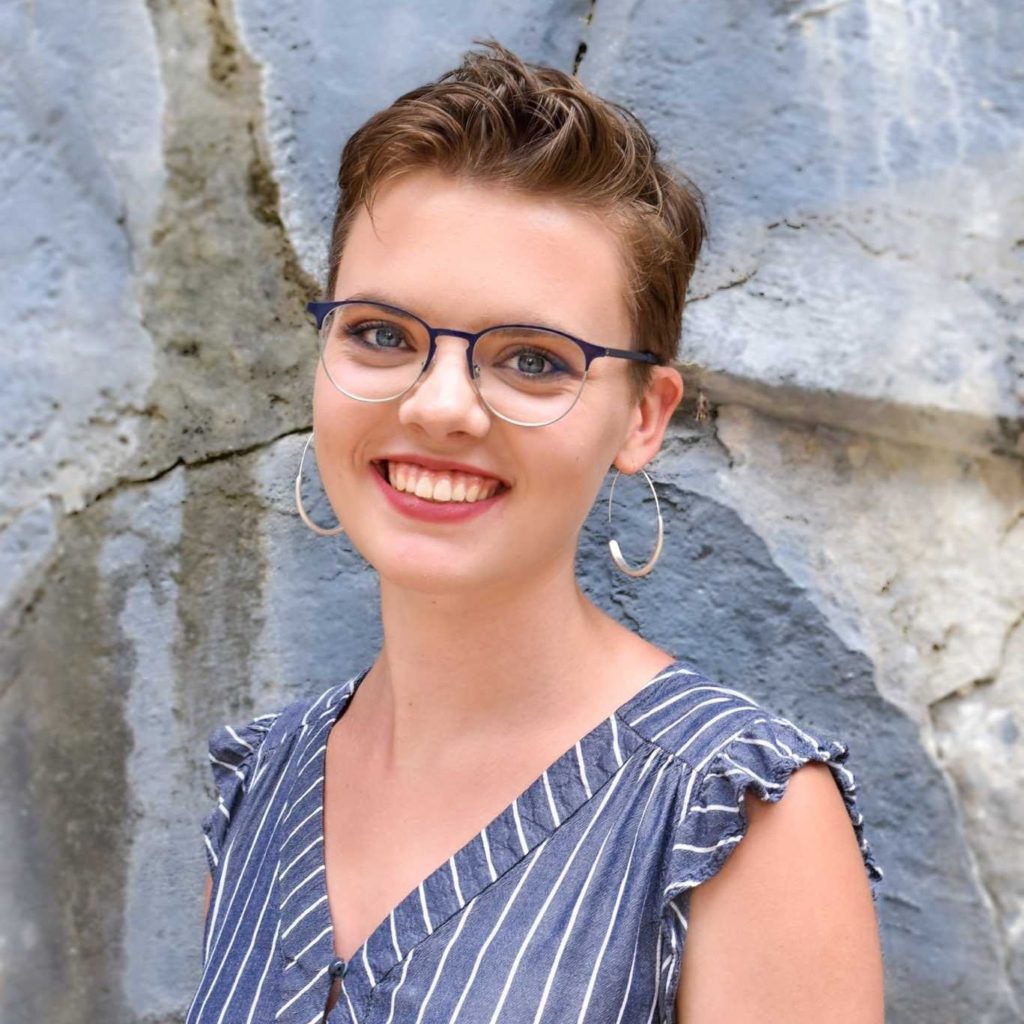 ELLIE SMITH is the Director of Sales and Admissions for Unbound. She is a homeschool and Unbound graduate with a degree in Communications from Thomas Edison State University. In 2017 and 2018, she served on the Unbound National Student Cabinet as the Director of Sales and Marketing. In 2019, she traveled to Ecuador with Unbound's mission team.
When Ellie isn't working with our awesome students, she's probably reading too many books at once, working on a graphic design or hand lettering project, or napping. Because naps are awesome. Her favorite meals are street tacos, popcorn, and coffee.
VICTORIA GRANT is the Director of Content and Coaching for Unbound. An Unbound graduate, Victoria has served in a variety of roles including student leadership, coaching, and in the Business and Leadership program. She is passionate about equipping young adults to recognize their potential, to know God, and make Him known in daily life.
When she's not working on an Unbound project, you can find her scribbling on a novel, playing a favorite instrument, riding horses, watching a sunset, or dreaming up some new adventure that absolutely includes the Pacific coastline. One of the best parts of her world is walking alongside her fellow Unbound students as they make an eternal impact in their generation.