JONATHAN BRUSH is the President and CEO of Unbound, a homeschool graduate, and a homeschool dad of six. He worked for nine years as a Director of Admissions for a private, liberal arts college, and then spent over ten years working in non-traditional higher education.
Jonathan loves Unbound and Unbound students and dreams every single day about new ways to connect them to each other. He gets to work with the world's best team and the most amazing student body in the history of the world (which is just as awesome as it sounds), and field questions about Rule 4 violations (ask an Unbound student to explain). Jonathan and his family make their home in the Shenandoah Valley of Virginia.
VICTORIA SCHURTER is the VP of Content & Development for Unbound. An Unbound graduate, Victoria has served in a variety of roles including student leadership, coaching, and in the Business and Leadership program. She is passionate about equipping young adults to recognize their potential, to know God, and make Him known in daily life.
When she's not working on an Unbound project, you can find her scribbling on a novel, playing a favorite instrument, riding horses, watching a sunset, or dreaming up some new adventure that absolutely includes the Pacific coastline. One of the best parts of her world is walking alongside her fellow Unbound students as they make an eternal impact in their generation.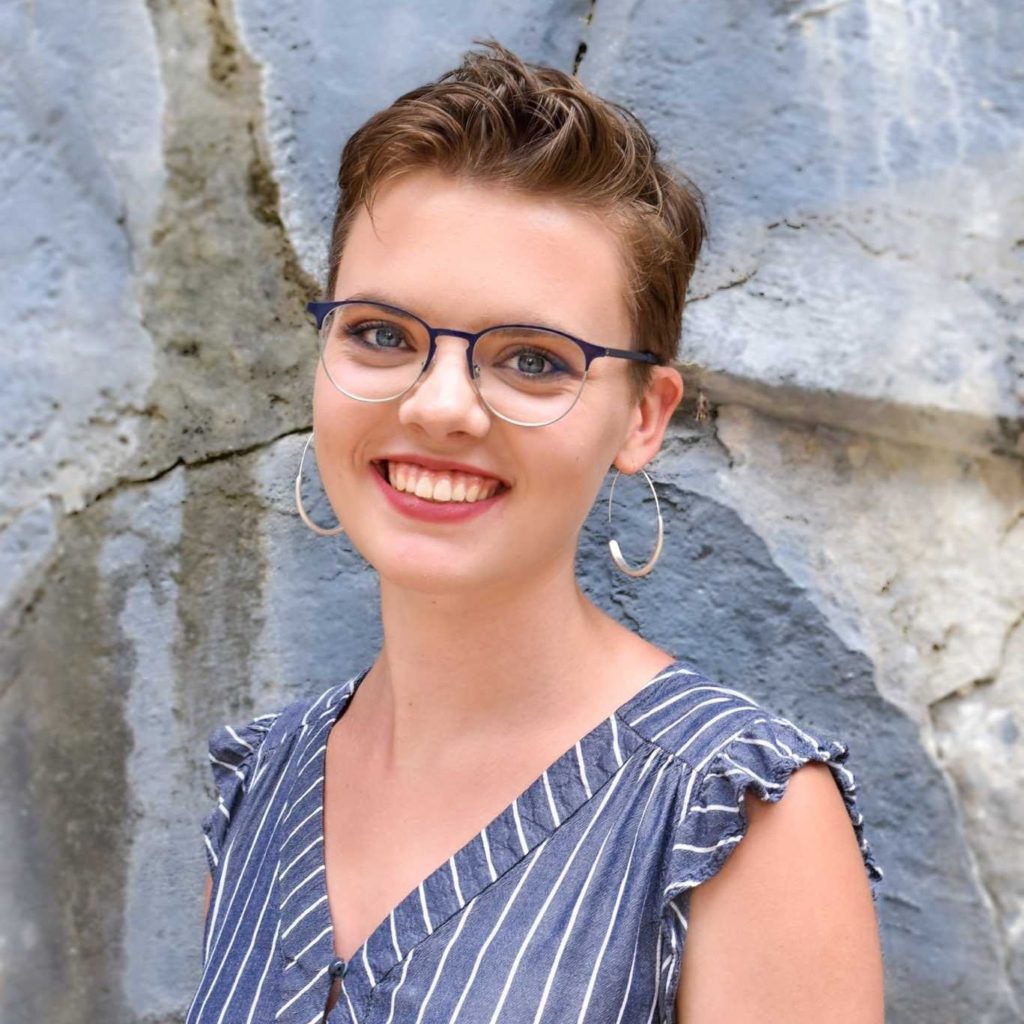 ELLIE SMITH is the VP of Sales & Operations for Unbound. She is a homeschool and Unbound graduate with a degree in Communications from Thomas Edison State University. In 2017 and 2018, she served on the Unbound National Student Cabinet as the Director of Sales and Marketing. In 2019, she traveled to Ecuador with Unbound's mission team.
When Ellie isn't working with our awesome students, she's probably reading too many books at once, working on a graphic design or hand lettering project, or napping. Because naps are awesome. Her favorite meals are street tacos, popcorn, and coffee.
MEGAN HIETT is a Senior Advisor and Executive Assistant at Unbound. She is a 2014 Unbound graduate who fell in love with her college experience as she earned her BSBA. She enjoys being the 'get it done' force behind new ideas and loves interacting with students online and in person. When she's not planning events, creating spreadsheets, or keeping the Unbound team on track, she can usually be found spending time with friends, mastering a new skill, or booking a flight for her next adventure.
OLIVIA JACKS is an Operations Coordinator for Unbound. While pursuing her history degree, she found encouraging friendships and opportunities for growth within the Unbound student community. This discovery led to her serving in several leadership capacities, such as co-leading the Student Welcoming Squad, throughout her time as a student.
In addition to all things Unbound, Olivia loves reading books old and new, drinking tea, and spending time with family and friends in the mountains of Virginia.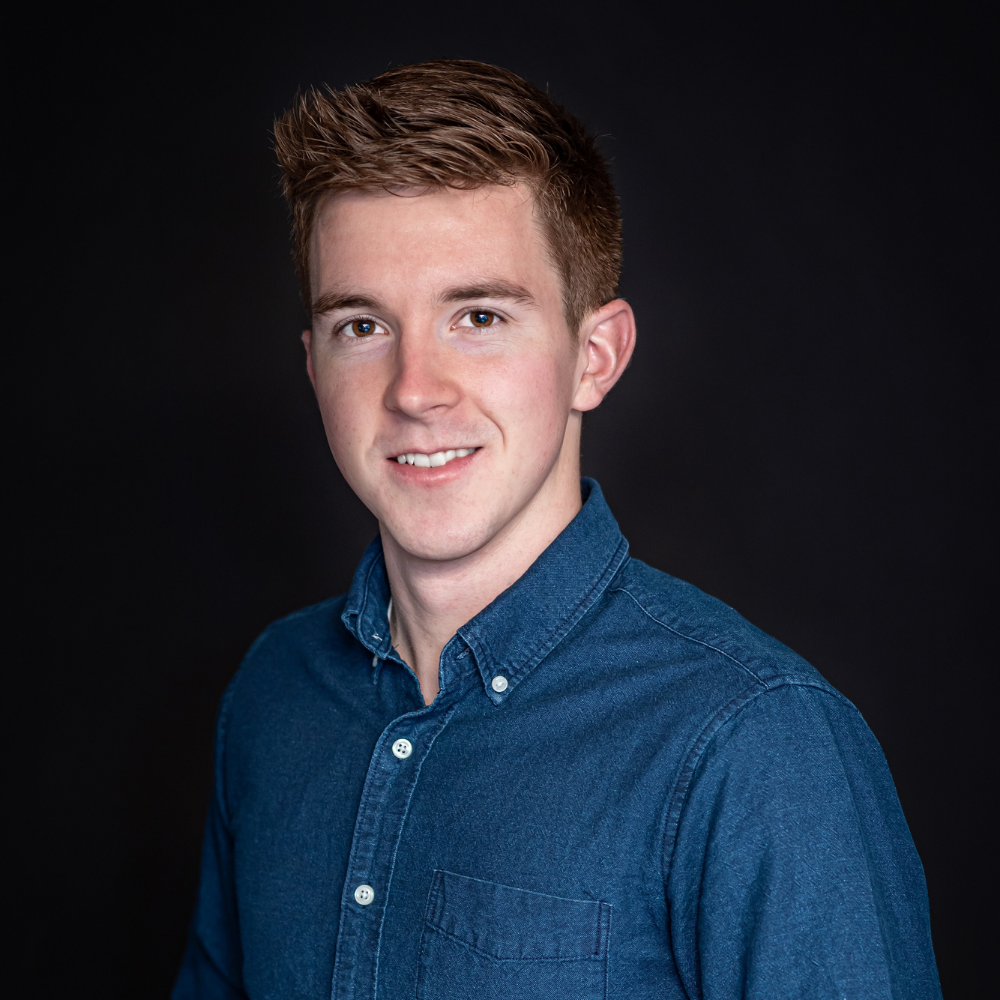 TIM FISHER is the Controller and Director of Teams & Talents for Unbound, where he not only crunches numbers but also ensures the team members have what they need to succeed. He is pursuing a degree in accounting through Thomas Edison State University and jumps at nearly every chance to travel he gets.
When he's not studying about vision and leadership, Tim enjoys creating adventures with friends, running, biking, and reading. His life mantra is "Live life with an open hand." He lives in the Greater Cincinnati area.
DAVID RETHEMEYER is the Marketing Coordinator for Unbound. He was a homeschool graduate by age 16, earned his BSBA through the Unbound program, and finished his MBA from Missouri S&T by age 21. He specializes in branding, content marketing, and digital advertising.
In his spare time, David enjoys gaming with friends, going for long runs on the Katy trail, tinkering with his computer, coming up with Words of Wisdom (ask an Unbound student to explain) serving at his local church, and eating absurdly spicy chicken wings.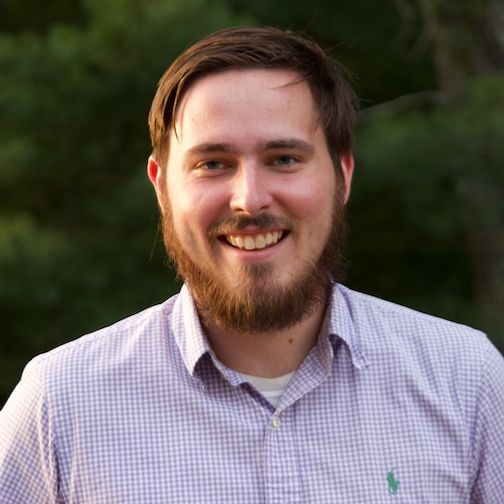 JACE BOWER is a Copywriter for Unbound. An Unbound alumnus, he has experienced firsthand the powerful advantages of doing college differently and participating in an intentional community. Jace graduated with his bachelor's degree in History in 2016 and has worked in restaurant management and marketing since then. He also served on the Unbound Student Cabinet in 2019.
The author of two books and a semi-regular blogger, Jace can often be found doing something with words. When he's not, chances are he's reading about theology or spending time with his wife Shannon and their daughter in their Virginia home.
MADISON TIMKEN is the Social Media Coordinator for Unbound. She is a homeschool graduate and an Ascend program alumni. She is currently in a practitioner program specializing in integrative health.
She loves finding fun and meaningful ways to connect the Unbound community together through social media. During baseball season, you can probably find her at one of her three brother's baseball games. She also enjoys camping, taking walks outside in the sunshine, and spending time with her family.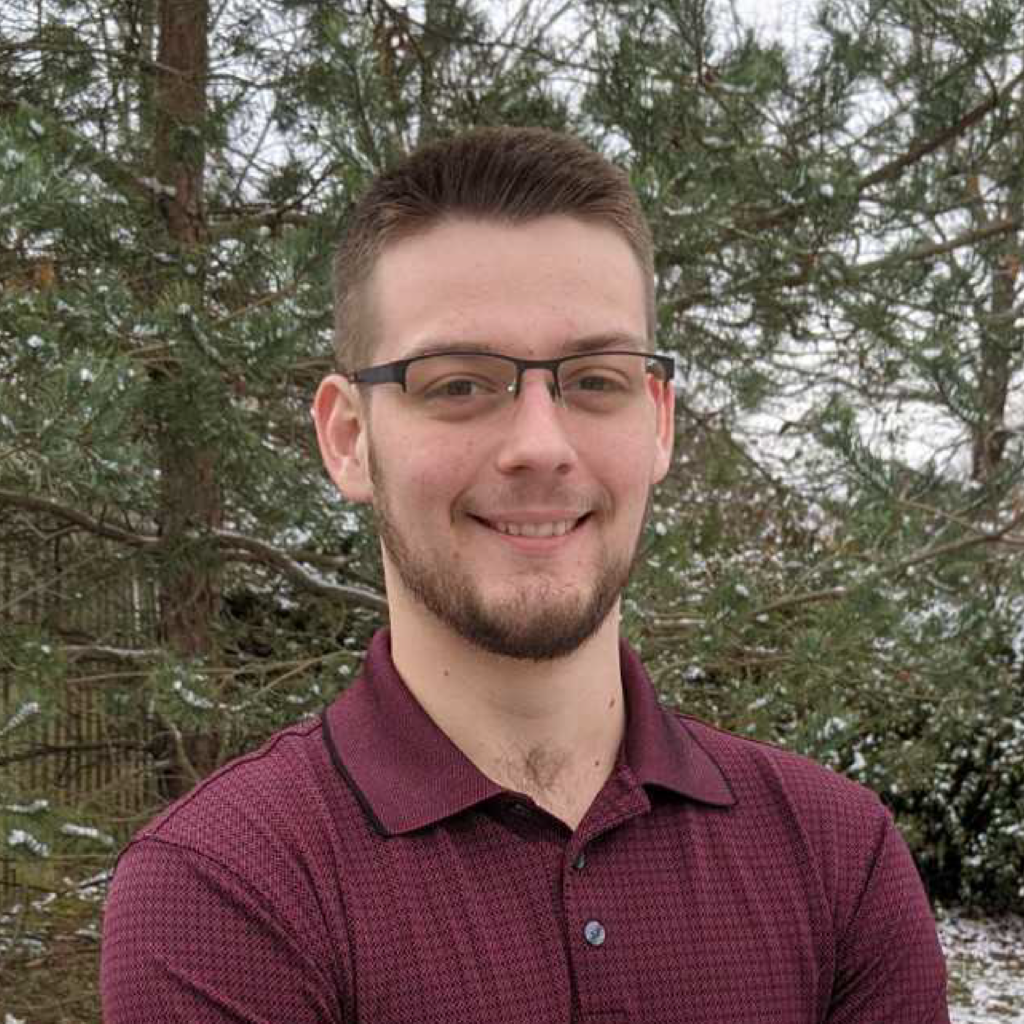 TRENT EMMACK is an Admissions Counselor for Unbound. He enrolled in Unbound in 2018 and is currently pursuing a Business Degree in Marketing Analytics. Trent served on the 2020 and 2021 Unbound National Student Cabinets, as well as the 2021 Community Development Committee.
In his free time Trent can usually be found lifting weights, watching football (Go Chiefs!), playing the latest RPG, or catching up on TV shows everyone else watched a decade ago. He's down to do just about anything as long as it involves the right people, which usually means going on crazy adventures with fellow Unbound students and alumni. His love of anything pyrotechnic has also garnered quite the reputation…
CALEB JACKS is an Admissions Counselor for Unbound. He is a homeschooled student who graduated in 2022 with a Business degree from Liberty University and served on the Unbound Student Cabinet in 2021 and 2022.

When Caleb isn't talking with excited students on the phone, you will likely find him outside in the Blue Ridge Mountains. He enjoys hiking, motorcycle riding, and exploring new trails with his Labrador Retrievers. Whatever he is doing, he strives to grow new skills that will help him continue to use the opportunities he has now and to gain new opportunities in the future.
ABRAHAM CHEN is the Director of Media at Unbound. He graduated with a degree in Communications while getting the opportunity to create content on the Be Unbound YouTube channel for a year and a half. Unbound has allowed him to enter the media production industry even while in school. He finds joy crafting creative ways to convey truth in stories that challenge and inspire.
Abraham is a proud native of New York City. Yet, he takes full advantage of the Unbound network by traveling often and loves to explore creation. When he isn't sleeping on a long flight, Abe is having fun catching up with friends around the world, analyzing films, writing, and diving into anything sci-fi.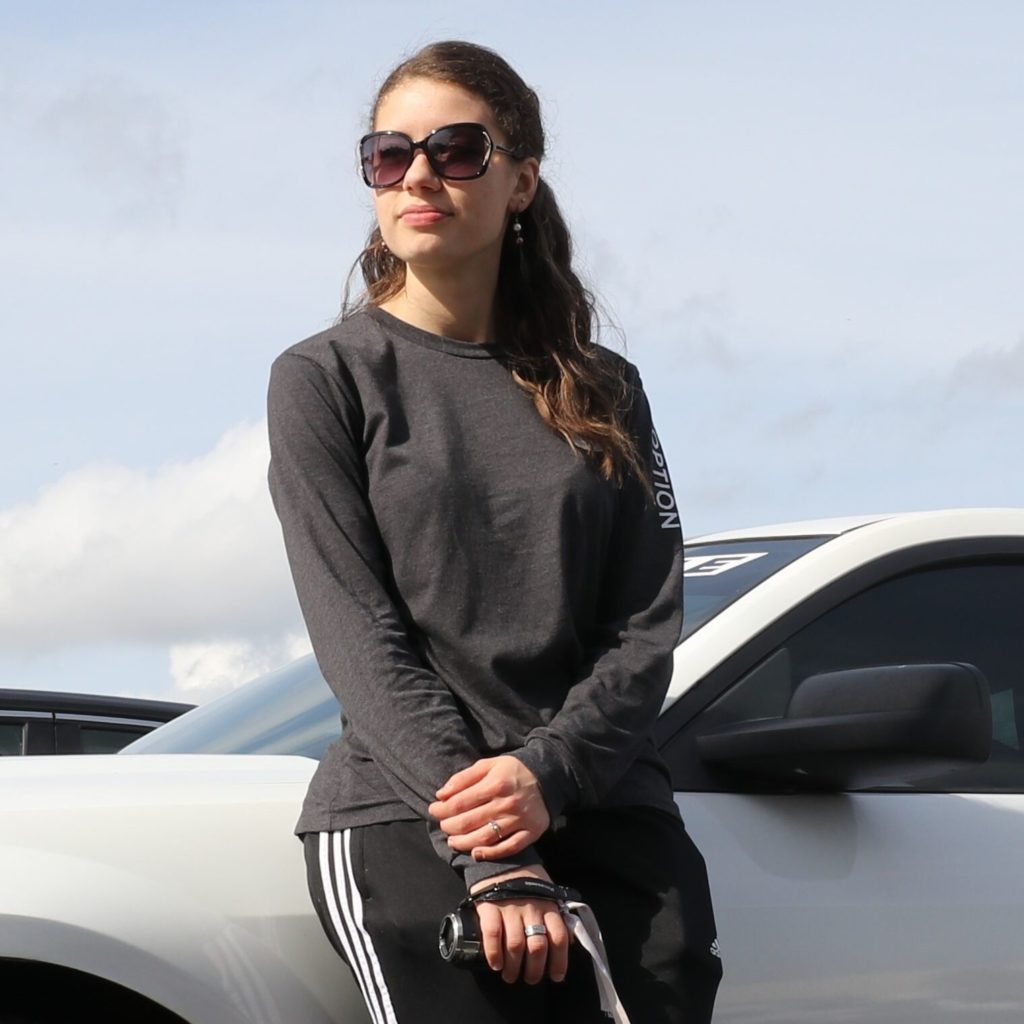 TAMMA PHILLIPS is a Video Production Assistant for Unbound. She is currently working on a Communications degree which she started through Unbound in 2017. Although Canadian-born, she patriotically defends and praises both her American, British, and Canadian heritages – there's nothing like waving a British flag during the fireworks of the Fourth of July while claiming the neutrality and kindness of Canada.
Her immense enjoyment of videography stems from making small videos with her family throughout her childhood and her current series of personal vlogs. Besides video creation, she enjoys reading, baking, and most of all, ice skating. A common theme found through her journey is summed up well in this quote by William Romaine: "[God] does all things for the best! And He is teaching you not only to say it, but also to feel it."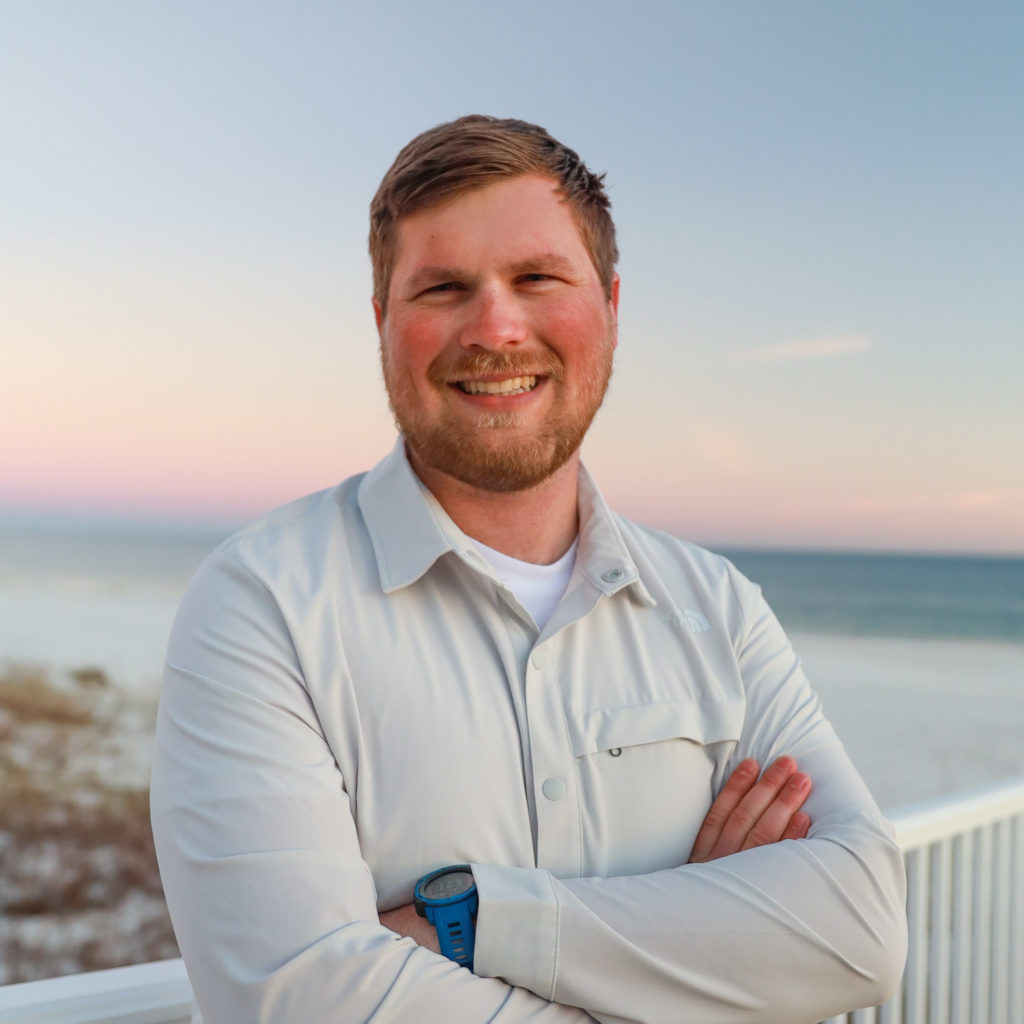 MICHAEL CAPRERA is a Media Production Specialist for Unbound. He is a recent transplant to the beautiful mountains of Colorado and graduated with his degree in Information Technology from Thomas Edison State University in 2019 through the Unbound program.
Michael also exercises his Unbound spirit through astrophotography, star time-lapse, hiking, having deep conversations, as well as playing, composing, and producing music. You might also find him getting really excited about electric cars, Elon Musk, or personal finances.
BEN B. is a Media Productions Assistant, Writer, and Student at Unbound. In 2022, Ben joined Unbound's Navigate and later Ascend programs, which offered him numerous opportunities to pursue his interests through internships and positions at Unbound. Currently, he is completing a Business degree while exploring various ventures that align with his passions.

In Ben's spare time, he enjoys talking about and working on mechanical gas-powered vehicles, working on and learning about electronics, spending time with friends and family, fishing, boating, volunteering at his church, or theorizing about how to improve various aspects of products, companies, and society. Overall, Ben's goal in life is to live a life honoring to God, make a difference in the lives of those around him and society, and continually learn through both successes and failures. Ben currently resides in the PNW, and he is excited to see what the future holds for him.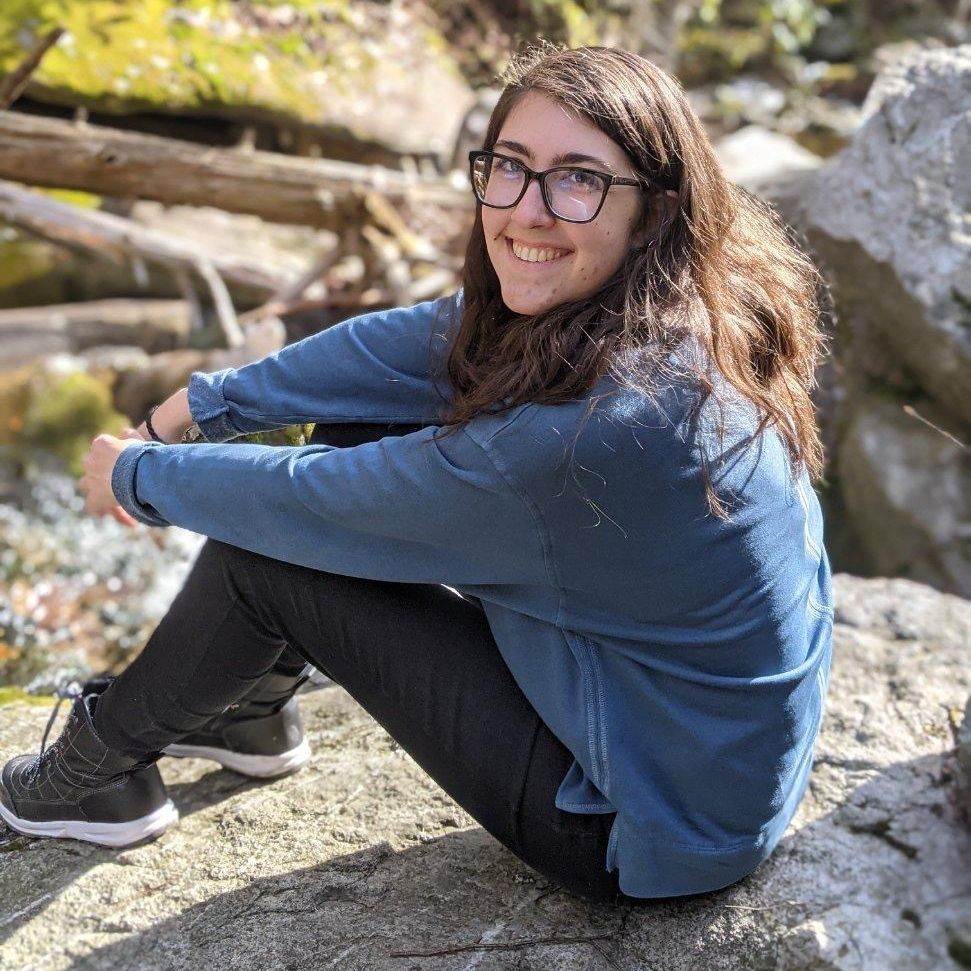 HANNAH JACKS is the High School Programs Director and Research Specialist for Unbound. As an Unbound graduate, she has had the opportunity to serve in a variety of leadership roles with the Student Life, including the 2020 and 2021 National Student Cabinet. Now, she uses these skills throughout the different areas of her life to serve and glorify the Lord.
When she is not working on a project or communicating with a student, you can often find Hannah spending time with her local community and family or traveling around the United States and having adventures.
KAITLYN BRUSH is an Academic Specialist for Unbound and a part of the Unbound TeenTrack convention team. On a daily basis, she gets to balance her love for behind-the-scenes operational work to keep Unbound's programs running smoothly and her love for relational connection to help students craft the best educational experience for them. She is a homeschool and Unbound graduate, and during her years as a student she served on the Student Leadership Initiative as well as the 2020 and 2021 National Student Cabinets. Some of her best memories, closest friendships, and most important lessons were forged alongside those teams.
Kaitlyn is passionate about good stories, strong community, and seeking beauty in all its forms. When she's not spending time with Unbound students (or often when she is), you might find her sitting around a campfire, canoeing a river, hiking, traveling, or spending time with her family.
ASHLEY VAUGHAN is an Academic Coach, SLC Course Facilitator, and Executive Assistant to Victoria (aka keeping her sane). An alumna of the Unbound program in 2018, Ashley has also served as operations specialist and keeper of the spreadsheet for the 2018 Empower Call Administrative Team, and as an Ascend Team Leader for the 22/23 school year. Going through the Unbound program completely changed her life (seriously, it did), and she is excited to be a part of helping change the lives of the next generation of students.
When she isn't working, you will likely find her reading with a cup of tea, painting, singing, having deep conversations, playing games with her family, or being active by playing volleyball, running, or lifting weights.
JULIA GOTTFRIED is a coach for Equip and Explore. Julia is a homeschool graduate, Ascend program alumni, and describes her time in the Unbound community like a second family to her. She is an avid storyteller, real estate agent, and revival missions team alum.

While Julia is mainly surrounded by corn fields, she is always down for a good competition. Whether it is a fierce game of beach volleyball, acting out reverse charades, or baking the best family carrot cake, she loves to faithfully seek out laughter and connection. She daily strives to encourage people to be compassionate and courageous with the gifts God has given them. Her dream is that she might grow in knowing Christ crucified and always live conscious of His deep love for her. Julia abides in a northwestern Ohio farm town where she enjoys the community of godly friends and church family.
KYLE DEJARNATT is a Declare Coach at Unbound. He is a homeschool and Unbound graduate who earned his BSBA from Liberty University in 2021 and is currently pursuing his MA in Christian Ministry from Liberty's School of Divinity. He loves working with high school and college students and especially having discussions about biblical topics and how these can be applied to students' lives.
When he's not studying or working with students, Kyle can often be found attending theatre performances or mini-golfing with his wife, Heather, doing cheese tastings and playing Super Smash Bros. with his friends, or talking someone's ear off about Tolkien's writings.
ASHLEIGH BRUSH is a Content Research Intern for Unbound. After taking Navigate in the spring of 2021, Ashleigh has found new adventures around every corner. Since then, she has been able to work on high school classes while earning college credit and pursuing multiple job and internship opportunities. Interning with Unbound has been a fantastic and rewarding experience.
Reading, writing, and learning have always been Ashleigh's passions, but you might also find her getting excited about creativity, small rivers, or anything competitive. When those things are combined with family and friends, you've found her happy place.
FAITH SCHWINDLE is a Content Research Intern for Unbound. She also assists with a variety of projects, including editing many of the student webinars. All four of her older siblings have been part of Unbound, and she has enjoyed being both a student and a staff member. Currently a team leader and Year 3 student in the Ascend Program, she is in the process of getting a business degree from Liberty University Online.

When she's not working on school or research, Faith is probably writing in one of her novels, playing music, or making a delicious allergen-friendly recipe. She loves interacting with her family and friends, and she travels frequently to visit relatives and old friends. If you really want to get her excited, just start talking about movie soundtrack scores. She currently resides in northern Illinois, with her parents, younger sister, and dog.