"Figure Your Life Out, Kid"
What did I want to be when I grew up?
More appropriate question: what didn't I want to be when I grew up?
My dreams for the future would sometimes last for a day before being replaced by another ambition.
I think a lot of people in our culture can say the same thing. As we grow and explore more of life, we get excited about what's possible.
At a certain point, however, these many opportunities can become overwhelming.
By the time a student reaches high school people start looking to them for a blueprint for the rest of their life.
The future of education in your inbox.
Get productivity tips, commentary, and Unbound updates sent to you!
"What do you want to do with your life?"
"Where are you going to college? What will your major be?"
"What career do you want to have?"
And for many students, this pressure to know exactly what their road will look like is downright paralyzing.
For all my many dreams as a child, I didn't have a five-step plan or blueprint when I reached high school. I didn't know what I wanted to do with the "rest of my life". I felt lame saying "I don't know, we'll see."
Too Much Pressure?
Is this too much pressure to put on a student?
Yep.
There's a balance to strike because students do need to grow and move forward intentionally. But we can't expect students to have made final decisions about their life's work before actually trying anything out!
Finding your purpose in life, what you're meant to do, isn't as simple as asking "What do I like doing?" This will lead to an incomplete and self-serving answer.
As your student grows, it's important to coach them in asking questions. Not just "What do I like doing?" and "What am I good at?". In Unbound's Navigate course we discuss how deeper questions help students dig into who God made them to be and how to practically live that out as they launch into adulthood.
Leading Questions
Oftentimes, the end goal is so far off that it can be hard to visualize. When we demand (or expect) that students know what the end goal of their life should be, we're putting undue pressure on them to accomplish a task that is frustratingly nebulous.
Instead, help your student look for the next right step. They don't need to know exactly what career they're going to pursue. Just help them look for the skills they've built so far. Then more questions will follow. Eventually, your student can follow these questions to understand what career path they're interested in. Then, they can actually experiment with different careers through shadowing or interviewing someone in that field, completing a project in that field of interest, and getting hands-on experience.
"Figure Your Life Out, Kid"
We're not arguing for purposeless young adults.
Quite the opposite, in fact. We want young adults who are equipped for extraordinary lives of purpose.
But we know that a life of purpose doesn't just happen. And expecting it to is going to paralyze your student.
A life of purpose happens one step at a time.
Your student doesn't need to know the final destination right now.
They just need to know the next step.
If your student has questions about purpose, work/career, and direction in life, they can learn a framework for God-honoring decision-making through the Navigate course. You can get the lectures in the first module of the Navigate course for free. Sign up here for the free video series.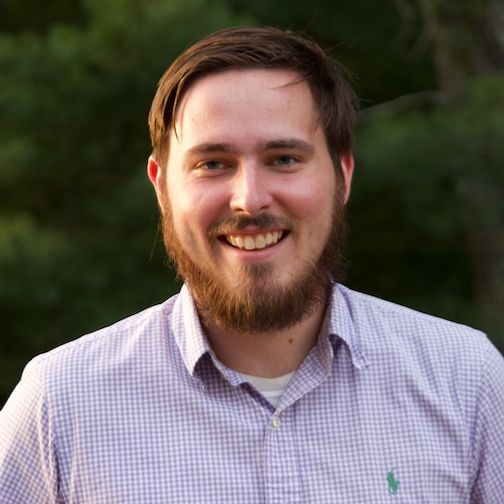 Jace Bower is a Copywriter for Unbound. An Unbound alumnus, he has experienced firsthand the powerful advantages of doing college differently and participating in an intentional community. Jace graduated with his bachelor's degree in History in 2016 and has worked in restaurant management and marketing since then. He also served on the Unbound Student Cabinet in 2019.
The author of two books and a semi-regular blogger, Jace can often be found doing something with words. When he's not, chances are he's reading about theology, listening to music, or playing pool or tennis with his wife Shannon in their Virginia home.