How to Maximize the Benefits of Your Student's First Job
Everyone starts somewhere. Your student's first job may not be glamorous and even well-paying, but if they approach it with the right attitude, they can benefit a lot from that first job. Here are some strategies to help your student get the most out of their first job experience.
1. Learn Personal Responsibility.
If nothing else, your student's first job should teach them skills like getting up in the morning and getting to work on time. And yes, it's a skill. Many of their peers struggle in areas like this so if your student can manage their time and be responsible, they will stand out.
Learning responsibility happens on the job too. Growing into a trusted employee who will be trusted with more starts with being faithfully responsible for the little things. No matter what the task is, if your student can approach it with a willing attitude and a strong work ethic, they will stand out.
2. Learn as many skills as possible.
A student's first job is practically a classroom.
In fact, they should view any job as a classroom and a learning opportunity. That attitude of continuous improvement begins with that critical first job.
Taking initiative to learn from experienced team members or employers is a great way to start. Some employers will give special attention to training their young employees on various skills and aspects of the business. Others won't actively do this but are very willing to train a young employee if they ask. Very few employers don't want their employees to learn or grow in the business.
The future of education in your inbox.
Get productivity tips, commentary, and Unbound updates sent to you!
If your student finds a job with someone in the first category, great! Encourage them to soak up as much as they can.
If they find a job with someone in the second category, encourage them to take a proactive role in their development by pursuing someone in the company to mentor them in different skills and areas of the business.
Finally, if your student finds themself employed by someone of the third type, encourage them to think long and hard about whether they should stay in that job. Learning on the job is perhaps the biggest asset a young employee can receive from an entry-level position. If they're missing out on that, is it worth the time?
3. Develop an "Others-Focused" Mindset.
Your student will achieve career success by serving others. This is a great thing to learn in their first job.
Many first jobs for young people involve some level of customer service. This helps them to develop an others-focused mindset that looks for needs and encourages them to proactively meet those needs.
This attitude will serve them far beyond their first job.
High school is a time of preparation for what's beyond: life, career, and relationships. Is your high school student actively learning the skills they will need for success after high school? Equip (9th-11th grade) and Explore (12th grade) are two new Unbound programs designed to help high school students prepare for what's ahead through skill development and coaching.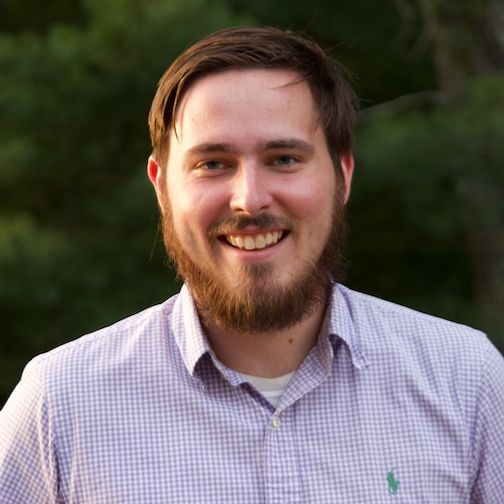 Jace Bower is a Copywriter for Unbound. An Unbound alumnus, he has experienced firsthand the powerful advantages of doing college differently and participating in an intentional community. Jace graduated with his bachelor's degree in History in 2016 and has worked in restaurant management and marketing since then. He also served on the Unbound Student Cabinet in 2019.
The author of two books and a semi-regular blogger, Jace can often be found doing something with words. When he's not, chances are he's reading about theology, listening to music, or playing pool or tennis with his wife Shannon in their Virginia home.