How to Build Sustainable Online Community
Are you "zoom fatigued" or just flat out tired of living your life online?
Whether you like it or not, this year you've probably had to embrace "online community."
And the more you've embraced it, maybe the more you've wondered whether or not this whole "online community" thing is sustainable. After all, we can't go on like this forever, right?
True. Online communities can't replace the spark of local community but with the right approach, you can sustain online communities and use them as powerful supplements to local outlets like church, home, and local friends.
Unbound students are particularly aware of just how important it is to actively build and sustain these online communities. Without intentionality, passivity takes the wheel and communities often fade out.
How do you build sustainable online communities?
The future of education in your inbox.
Get productivity tips, commentary, and Unbound updates sent to you!
We've got three strategies for you:
Set up Systems
It's important to set up systems when building a sustainable online community.
These systems may include tools that you use to communicate: video conferencing platforms, online forums, or even group chats.
It may also include a structure for how and when to communicate: a schedule or regularly repeated pattern.
Systemizing your intentionality keeps it alive.
Keep Things Fresh
You want to have consistent systems but you don't want to get in ruts. And it can be very easy to get your online community in a rut.
Because the number of activities that can be done virtually are limited, it's important to think creatively.
The Unbound student community has embraced online interaction through a variety of ways: study calls, online game nights, discussion calls, discussion forums, and time spent getting to know people casually.
Some online activities may be more structured, like a discussion group or a study call. Others may be more casual and spontaneous.
Both types are important.
Trying new things can help keep your online community from falling into a rut.
Commit to Trying Again
Hey, even in-person communities and friendships sometimes collect some dust. You lose touch with friends whether they live down the street or across the country.
The good news is that you can always pick things up where you left off. Online community may seem harder to sustain over a long time but all it takes is a phone call, email, or text message to help get things back on track.
So don't feel discouraged if you haven't met with your online community in several weeks or if you feel like the long-distance friendships are fading. Reach out! There's a level of personal ownership here that empowers you to sustain the relationships you value.
Of course, not every online community is going to last forever, just like not every in-person community you have will be in your life forever. But it's important to note that even if things have gotten a little quiet, you can always jump back in and commit to trying again.
After all, the Unbound student community is a network for life. These aren't just the people you'll do school with. They're leaders, innovators, and workers. They're on your side and you're on theirs.
We believe that an online community like that can be sustained for a long time and for a lot of good.
Itching to be a part of a community that values the things you do, reconsiders assumed answers, and helps each other make real plans for life? Applications for our Ascend program close soon!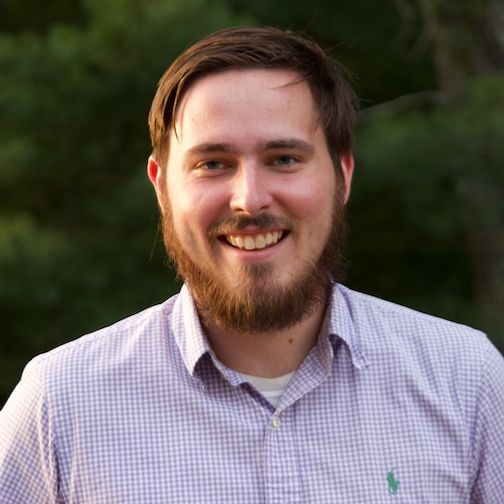 Jace Bower is a Copywriter for Unbound. An Unbound alumnus, he has experienced firsthand the powerful advantages of doing college differently and participating in an intentional community. Jace graduated with his bachelor's degree in History in 2016 and has worked in restaurant management and marketing since then. He also served on the Unbound Student Cabinet in 2019.
The author of two books and a semi-regular blogger, Jace can often be found doing something with words. When he's not, chances are he's reading about theology, listening to music, or playing pool or tennis with his wife Shannon in their Virginia home.