Pursue Excellence, Instead of Perfection
Sometimes life requires us to make little distinctions that have big impacts.
We all want to do things well. But there's an important distinction we should make between pursuing perfection and pursuing excellence. When we distinguish between these, we have a much better chance of doing effective work and creating positive change.
The Perfection Trap
When we create or build something (a work of art, a business, a community) we want it to be perfect. This desire for perfection is good motivation to work hard and strive for the best results. But it can also trap us and keep our vision unrealized.
When we strive relentlessly for perfection we can actually end up not following through on a project.
Take for example, an author. They've written their first novel and now they come to the process of editing. If they have perfectionist tendencies, they may become very overwhelmed by all the apparent flaws they see in their work. They may go through dozens of rounds of edits, trying their best to finalize the "perfect" manuscript.
Many writers never get past this process. Their desire for a perfect novel or perfect business plan or perfect, fool-proof plan stops them from following through on the execution of their work.
The future of education in your inbox.
Get productivity tips, commentary, and Unbound updates sent to you!
Pursue Excellence Instead
A radical alternative for our example author might be to skip the editing process altogether! But this may result in a novel with typos and incoherent plot holes!
There is a middle ground between perfectionism and carelessness. We call it excellence. Doing excellent work means not being careless but it also means actually doing the work and letting it see the light of day!
Pursuing excellence requires us to honestly analyze our work, see where it needs improvement, and then put together a plan to improve. Having a "launch" deadline is important too, to make sure we actually launch whatever it is we are working on. Without deadlines, we would get nothing done! We would either procrastinate or we'd keep reiterating and adjusting forever, in a quest for perfection.
Project-Based Education and Excellence
Project-based education, learning by doing, is well-suited for the pursuit of excellence. Good work is encouraged but failure is not fatal. In a project-based education model, the work being done has double value: not only does the student get to enjoy the results of a real-world project, they also get numerous learning opportunities throughout the process.
Even if a project "fails" the educational value of the experience is not lost. Project-based education helps students learn in an environment that doesn't treat failure as a fatal or final result.
When we can let go of perfection and instead focus on doing solid work and learning from our success and failure alike, we move closer to excellence. A project done is worth more than a project planned perfectly.
Striking this balance is a life skill that will make a big difference in a student's future. When we combine proper planning and analysis with a commitment to execution, excellence results.

Students in Unbound's Ascend program learn by doing. They gain college credit through online courses and then immediately apply what they learn through project-based learning. Apply now or schedule an appointment to get more information.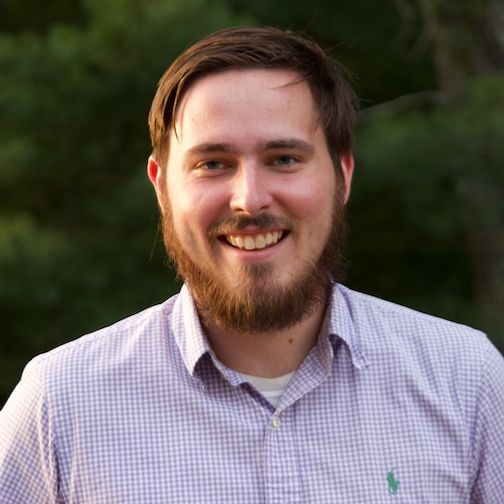 Jace Bower is a Copywriter for Unbound. An Unbound alumnus, he has experienced firsthand the powerful advantages of doing college differently and participating in an intentional community. Jace graduated with his bachelor's degree in History in 2016 and has worked in restaurant management and marketing since then. He also served on the Unbound Student Cabinet in 2019.
The author of two books and a semi-regular blogger, Jace can often be found doing something with words. When he's not, chances are he's reading about theology, listening to music, or playing pool or tennis with his wife Shannon in their Virginia home.