What kinds of projects have Ascend students completed in the past?
Unbound's Ascend program is built on the principles of project-based education. Essentially, this means that we think that learning should happen through real-world projects, not academic case studies. The best way to learn is to do.
This "hands-on" approach may seem like it lends itself well to particularly physical fields of interest or "blue-collar" careers. But project-based education can actually be applied, with great results, to just about any discipline.
To showcase just how versatile project-based education can be, and to display how Ascend helps students engage in active learning, here are a few examples of past student projects and their results.
Building Sensory Tables
One example of project-based education in action is Tristan's Capstone leadership project. Tristan set about to build sensory tables for children with special needs.
While this was a physical production it was also a project that required "soft skills" like planning and communication with various stakeholders. Tristan's project also gave him leadership opportunities as he got others to buy into his vision and coordinate their support.
Tristan learned much through the obstacles in his project. He learned that not all projects go perfectly as planned. Some adjustments are necessary. Understanding this real-world reality will be crucial to Tristan's future endeavors.
The future of education in your inbox.
Get productivity tips, commentary, and Unbound updates sent to you!
Running a Tough Mudder
For Cora and Colton, their project looked quite a bit different and it taught them different skills and lessons.
They both ran a Tough Mudder race in Texas as their Ascend project.
The emphasis here was on training, supporting each other, and resilience. Whether its a Tough Mudder race or just life circumstances, these skills and lessons are important for any young adult seeking to grow in independence and responsibility.
Organizing a Masquerade Ball
Abigail's project pushed her out of her comfort zone and connected her learning opportunities with a vision and mission that she felt strongly about.
For her project, she organized a masquerade ball fundraiser for an organization fighting human trafficking. This involved a lot of event planning and set up work. She coordinated a venue and even got local chefs to join her to contribute their skills towards her vision.
At the end of the day, Abigail's fundraiser raised over $50,000 for Called to Freedom, the anti-human trafficking organization. This also led to Abigail being offered a job by the organization!
This project taught Abigail skills like event planning, fundraising, public relations, and much more. And it led to immediate career opportunities for her!
Serving Internationally
Laramie's Ascend project took her overseas to an orphanage in Ethiopia. Her sister had connections to a rural orphanage in the home country of Laramie's two adopted brothers. Her desire was to see the world they had been born into and to serve the people she met.
Laramie's project led her to amazing cultural experiences and opportunities to bless people halfway across the globe. It taught her that stepping outside her comfort zone was a good, albeit challenging, thing to do.
Conclusion
There are dozens more stories of successful Ascend projects, covering a wide variety of disciplines and fields. Students have written portions of books they want to publish, built canoes, led Bible studies, baked three-tiered gourmet cakes, and much more.
The common thread that ties all Ascend projects together is project-based education: learning by doing. Ascend challenges students to step out and actually do something in the real world. Not every project goes as planned. And not every project ends in "success" the way it was hoped. But every project teaches lessons and gives students the opportunity to learn real skills in the real world.
Ascend is a project-based education program that equips young adults for professional, relational, and financial success through real-world experience, real community, and core life skills training. Ready to learn more? Schedule a free consultation today!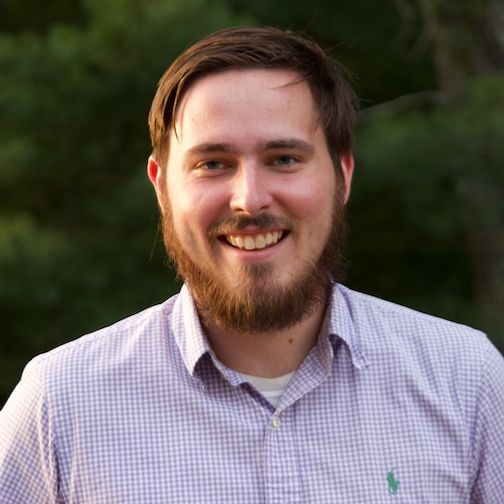 Jace Bower is a Copywriter for Unbound. An Unbound alumnus, he has experienced firsthand the powerful advantages of doing college differently and participating in an intentional community. Jace graduated with his bachelor's degree in History in 2016 and has worked in restaurant management and marketing since then. He also served on the Unbound Student Cabinet in 2019.
The author of two books and a semi-regular blogger, Jace can often be found doing something with words. When he's not, chances are he's reading about theology, listening to music, or playing pool or tennis with his wife Shannon in their Virginia home.