What Events are Included in Ascend?
Unbound's Ascend program includes three live student events, spread out across the country and throughout the year.
APEX
The first event of the program year is APEX, held in August in Michigan.
APEX kicks off the Ascend program for our new students and serves as a reconnection opportunity for returning students and alumni. Planned by a team of student leaders called the Cabinet, APEX is filled with engaging speakers, fun projects and activities, and plenty of friendship-building.
To get a feel for the energy of APEX, watch the 2023 recap videos. This year, the theme of APEX was "Grit" and everything from speakers to activities pointed students towards that theme.
Basecamp
The second event in Ascend is Basecamp. It's usually held in January, somewhere on the beach down south (Alabama or Florida).
Basecamp is a life-skills intensive with an emphasis on practical personal development. Students dig deeper with each other and begin to plan and prepare for their Ascend projects.
The future of education in your inbox.
Get productivity tips, commentary, and Unbound updates sent to you!
Time management, task management, relationships, rest, and resilience are all core life skills that Basecamp incorporates.
View the 2023 Basecamp recap here.
Capstone
The final event of the Ascend year is Capstone. This event also serves as the in-person component of the third Signature Leadership Course, taught by Dr. Jeff Myers.
At Capstone, held in Colorado during the Spring, Dr. Myers meets and instructs students live in-person. This event is more academic than the rest and usually requires students to dig deeper. Students learn leadership principles from Dr. Myers, engage in peer coaching practicums, and get to discuss leadership with Dr. Myers over meals.
On top of all that, students always find time for a hike in the Rockies, deep conversations, and other fun activities.
To get a glimpse into Capstone, watch the 2023 recap here.
Student Highlights
With so much that goes into Unbound events (speakers, activities, community, etc.), what do students actually value most?
A number of highlights could be shared but the bottom line is community.
Unbound events are a chance for students to build their community in real-time and in face-to-face interaction.
One student, Grace, had this to say about APEX:
"It felt like the kind of people that are normally the minority and with whom I relate were now the big majority at APEX and that was super special and felt like a great privilege to be a part of. It was also very encouraging and inspiring. I found myself at ease and even reaching out in ways I wouldn't have imagined myself."
Another APEX attendee, Beck, said this:
"Besides my family and close friends, this community is where I feel I can be most myself and at APEX that held true."
Whether it's meeting new friends at APEX, reconnecting at Basecamp, or diving deeper at Capstone, the community of people is what makes Unbound events stand out.
This community is available to, and built by, students in our Ascend program. Ascend provides young adults with the skills they need to live life well and achieve professional, relational, and financial success in the real world. To learn more and get your questions answered, schedule a free consultation today.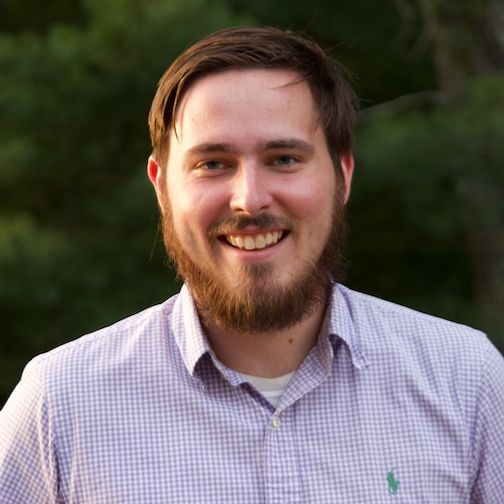 Jace Bower is a Copywriter for Unbound. An Unbound alumnus, he has experienced firsthand the powerful advantages of doing college differently and participating in an intentional community. Jace graduated with his bachelor's degree in History in 2016 and has worked in restaurant management and marketing since then. He also served on the Unbound Student Cabinet in 2019.
The author of two books and a semi-regular blogger, Jace can often be found doing something with words. When he's not, chances are he's reading about theology, listening to music, or playing pool or tennis with his wife Shannon in their Virginia home.